Skip to main content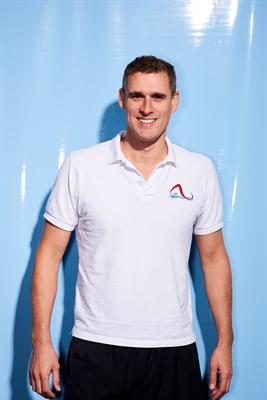 Tim Denyer
Nationality
British / Kenilworth, Warwickshire
Favourite Stroke
Butterfly & Freestyle
Bio
Tim conquered the iconic English Channel in 2005 and is an experienced open-water swimmer having completed numerous other swims around Europe and Africa. He has also trained and mentored athletes representing their countries at the European and World Triathlon Championships at both Professional and Age-Group level. Tim co-founded Red Top in 2007 and is constantly researching and developing alternative training methods to improve pace and efficiency. What started in 2007 as a solitary group coaching course, has now developed into many different facets of enhancing the swim experience, from group and 1:1 courses to training camps to marathon open-water swimming. This is something which Tim always sought to achieve – to make Red Top a "one-stop-shop" for everything and anything swim-related. Whilst a lot has been achieved over the years, there is still a huge amount currently in development and also on the drawing board – very exciting times at Red Top… watch this space!!
Training and mentoring athletes for their English Channel swims, and subsequently crewing for them on their swim day, is an area that Tim is hugely passionate about and has become increasingly involved in over the past decade. He is now recognised as being a world-leader in this field and has a huge wealth of knowledge and experience, as well as an impressive success rate! He has presented on the subject in the UK, USA, Middle East and Australia and every year has an increasingly large number of international athletes approach him to help them achieve their sporting dream.
Why Swimming
Neither of my parents could really swim so I was taken to the pool very early in life. They said it was so I could save myself if necessary, but I believe it was so I could save them! Swam at school virtually every day in the early mornings and represented school and club. However, rugby was my major sport so more of my evenings and weekends were directed towards that. After a serious rugby injury in 1999, I returned to the pool for rehabilitation and having hung up my boots once and for all, have never looked back.
Major Sporting Achievements
Open-Water Swims - inc. English Channel solo, Strait of Gibraltar solo, Lake Zurich solo, Hellespont solo